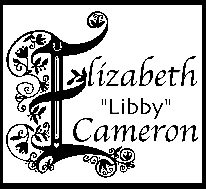 Commissioned Art Work
Portrait Artist
Elizabeth Cameron
Email: horseart2@gmail.com
Procedures & Prices



PROCEDUREÖ
Steps to a Portrait:
1.) We discuss ideas, content, details and possible sizes for the portrait.

2.) I shoot the photographs to paint from, or I will
also work from yours if there is enough detail.

3.) We review the photos and decide which will be
best for creating the portrait.

4.) Next, I show a sketch or layout of the proposed composition,
and you choose the size of the painting.

5.) The painting is created in my studio.
Portraits require 3-6 months, depending on their complexity.


PORTRAIT PLANS
Portrait ideas are as varied as the people who commission them.
I am well known for my equine portraits, but my subjects have
ranged from senators to guinea pigs in hundreds of portraits
since 1985.

Some clients choose a head study to focus on the expression
in the eyes. Others want a full length pose with their farm, dog,
racehorse, boat or other memorable figure or scene in the background.

I like to take the reference photos, but I can even
work from childhood photos if they have enough detail.
I can also work from professional photos when you
have copyright permission for me to do so.

Sometimes people will send me a selection of their favorite
photos and ask for my input in creating a painting for them.
Other people invite me out for an "open ended" photo
session and let what the subject does naturally
determine the poses.



PORTRAIT COMMISSION PRICES
I put an enormous amount of time into each portrait.
If the paintings are large I may only be able to finish
1 or 2 in a year. Even working in smaller sizes,
my technique and detail means 10 is about my limit for a year.

Each painting receives an individual price quote after the number of
subjects, complexity of background, and the size are decided upon.
Please contact me for more detailed current price guidelines.
Prices for a single subject
WATERCOLOR & COLORED PENCIL mixed-media paintings...
Head studies from your photos on white background
(heads approximately 5"x 7") start at $600.
(If photography is needed for mixed-media, that is additional depending on travel).
These look great hung as a set and make it easy to add
another face when you add another dog, cat or horse!

ACRYLIC on archival panel without a complicated background start at
12x16....$2500.
OIL on linen canvas without a complicated background start at
12x16....$2800.
Ovals and Circles look great too!
Most photography is included.
Custom sizes available.
I am happy to assist with framing.
Price list: 7/1/2002



PAYMENT INFORMATION
$300. is paid when photos are taken,
then remainder of payment is divided into thirds
(or your choice of time payment):
*The first 1/3 being payable at the start.
*The second 1/3 is due at concept approval stage.
*Final payment due upon approval before painting delivery.
Due to the nature of commisssioned work fees are nonrefundable.

Prices subject to update without notice, but are guaranteed upon
receipt of first 1/3 deposit. Framing, shipping, insurance, tax, and
travel (if needed) are additional. All copyright and negatives
remain property of the artist.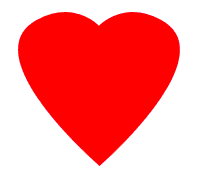 I look forward to painting for you!
Gift certificates make the ideal present.
Many people love having the chance to "create" their own gift.
Birthdays or Christmas?
Retirement, anniversaries, or corporate celebrations?
Give a gift that cherishes a lasting memory!
Give your loved one the fun of adding their own
thoughts to the process.
Do you know anyone who loves their family
and pets as much as you do?
Your referrals are greatly appreciated.

Videos: How I Paint
2009 Paintings!
Paintings That Are For Sale
Corporate Casual
The Stier-Johnson Family
The Newest Paintings From 2006!
...Continuing The Newest Paintings From 2006!
Carriage Driving!
Recent Paintings From 2004-2005
Continuing The Foxhunt & Hound Series
More Progress In The Foxhunt & Hound Series
My cartoon books
Page 1. - Portraits
Page 2. - Portraits
Page 3. - Portraits
Page 4. - Portraits
Page 5. - Portraits
Page 6. - Portraits
Page 7. - Portraits
Page 8. - Dog Portraits
Page 9. - More Dog Portraits
Page 10. - Flower Paintings In Bloom
Page 11. - Dogs, Dogs & More Dogs!
Page 12. - Never Too Many Dogs!
Page 13. - Dogarama Spectacular!
Page 14. - Life With Horses
Page 15. - Hunting & Horses
Page 16. - Sibling & Scenics
Page 17. - Childhood Horses & Puppy Pix
Page 18. - Horse Portraits
Faerietale Farm Reality
Procedures & Prices

---
This page hosted by Tripod - Free home Pages