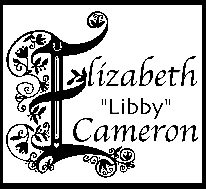 The Stier-Johnson Page
A very inspiring family!


It's fun to have a family be such a great creative muse for me.
I like to study resemblances, personalities etc.,
and I love it that my work is something their children
will have and enjoy forever.



"Tracie & Piper"
oil
2008

This was a delightful painting to do.
I had heard about visits to a
family vacation lake over the years.
I was glad when Tracie agreed to pose
in that setting. However, it was November when
I could start on the painting! Happily, I was
able to photograph at an indoor pool.


I created my own challenge when I later
decided the background needed a waterfall!
Luckily I had photographed a small waterfall near
the front door of the home with the pool.
I also incorporated beautiful waterlily shots of the
Wustum Art Museum lily pond, that were in my
photo files from two decades ago.


I especially wanted to focus on the expression
in Tracie and Piper's eyes. There is such warmth and love.
A whimsical note was created when our mutual friend,
Fran Martin, playfully suggested a small frog be included.
The children delight in finding it near
Tracie's left elbow in the painting. This was an
anniversary/birthday gift to Tracie's husband Curt.
It was wonderful that little Piper kept the surprise!


"Tracie & Wynter"

Detail of faces...
oil
2007




"Tracie Stier-Johnson & daughter Wynter"
This was painted as a surprise gift for Tracie to give
to her husband, Curt Johnson, for his birthday.
I loved her elegant look achieved so effortlessly
without props, jewelry, or elaborate surroundings.
The complement of their daughter Wynter's blonde curls
against her mother's dark raven hair, the innocence
of childhood shown with the glamourous fun of being a grownup,
each so beautiful and natural in their own way.

"Taylor & Friends"
oil
2004

Taylor is responsible for her family getting very
involved in horses! She learned to ride
on Fran Martin's Welsh Cob mare "Clover", who is something
of a neighborhood legend due to her good nature and
jumping ability. So Clover is in the background;
I had wanted her dogs in her portrait as I loved
the contrasting sizes, and it was a completely
charming moment when she sat on this huge natural
log jump and pretended the wheat in her hand was a crop.



Do you have friends & family who care
about their loved ones like you do?
Please let them know how I can be of service.
Your referrals are my highest compliment!
Thank you.
Email contact: horseart2@gmail.com

All work is copyrighted.
These images are not to be copied without permission
from the Artist, Elizabeth Cameron.


Videos: How I Paint
The Love of Grays
2009 Paintings!
Paintings That Are For Sale
Corporate Casual
The Stier-Johnson Family
The Cameron Family Portraits
Artist Biography
Paintings From 2006
... The Newest Paintings!
Carriage Driving!
Recent Paintings From 2004-2005
Foxhunt & Hound Series
More Progress In The Foxhunt & Hound Series
My cartoon books
Page 1. - Portraits
Page 2. - Portraits
Page 3. - Portraits
Page 4. - Portraits
Page 5. - Portraits
Page 6. - Portraits
Page 7. - Portraits
Page 8. - Dog Portraits
Page 9. - More Dog Portraits
Page 10. - Flower Paintings In Bloom
Page 11. - Dogs, Dogs & More Dogs!
Page 12. - Never Too Many Dogs!
Page 13. - Dogarama Spectacular!
Page 14. - Life With Horses
Page 15. - Hunting & Horses
Page 16. - Sibling & Scenics
Page 17. - Childhood Horses & Puppy Pix
Page 18. - Horse Portraits
Faerietale Farm Reality
Procedures & Prices

---
This page hosted by Tripod - Free home Pages