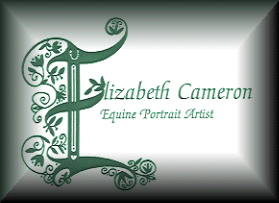 I have no name, no home, no age...
I am staying at John's.
(Libby's only babysitting me after my surgery.)
If you like me call 262-835-0005.
I need a loving home. John would like me to get a
home with a fenced yard so I don't ever become lost again.


"Face 1"

I'm cute but scared.
I don't know how to sit, but
if I think you are nice I wag my tail a lot
and take biscuits very gently from your hand.

"Face 2"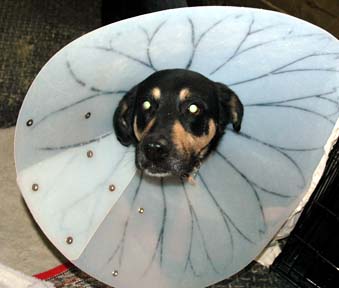 John would keep me if he could, but he can't.
I don't know why those kids said to shoot me,
I have a lot of love left to give a nice person.
The vet guessed I might be 3 or 4 years old.

"Top View"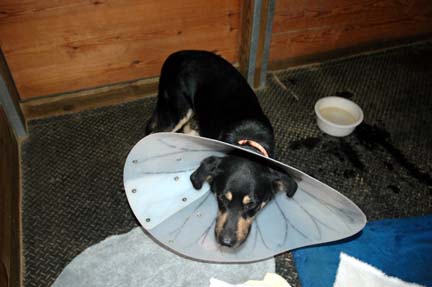 It's hard work being a flower,
but getting neutered was no picnic either!


"Side View"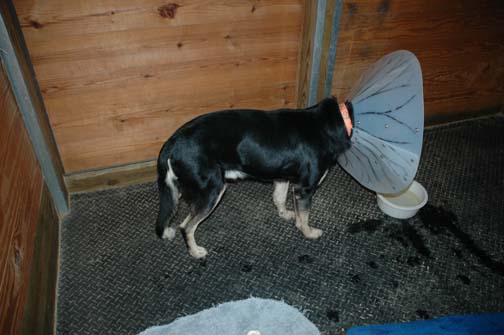 Why was I lost on Christmas?
I'm probably 60 pounds thanks
to the food I've had at John's.
I had no microchip, no collar, and why
didn't my owners call to look for me?
Being just a regular anonymous dog, we are afraid my
odds of adoption aren't very good at a shelter.

Libby was not too pleased when John asked her to babysit me.
She was scared when John said I growled whenever I chased my tail,
but once she met me she liked me and understood why John saved me.
Then she made me this webpage to help find me a good home.
Please call John (262-835-0005) if you have one for me. Thank You.


Videos: How I Paint
The Newest Paintings From 2006!
Recent Paintings From 2004-2005
Continuing The Foxhunt & Hound Series
More Progress In The Foxhunt & Hound Series
My cartoon books
Page 1. - Portraits
Page 2. - Portraits
Page 3. - Portraits
Page 4. - Portraits
Page 5. - Portraits
Page 6. - Portraits
Page 7. - Portraits
Page 8. - Dog Portraits
Page 9. - More Dog Portraits
Page 10. - Flower Paintings In Bloom
Page 11. - Dogs, Dogs & More Dogs!
Page 12. - Never Too Many Dogs!
Page 13. - Dogarama Spectacular!
Page 14. - Life With Horses
Page 15. - Hunting & Horses
Page 16. - Sibling & Scenics
Page 17. - Childhood Horses & Puppy Pix
Page 18. - Horse Portraits
Faerietale Farm Reality
Procedures & Prices

---
This page hosted by Tripod - Free home Pages