Sibling & Scenic...

"Jaimie Cameron"
oil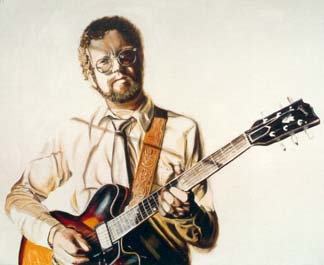 My talented brother in Knoxville, Tennessee!

"Marissa Cameron"
oil
(daughter of Chris and Barbara Cameron)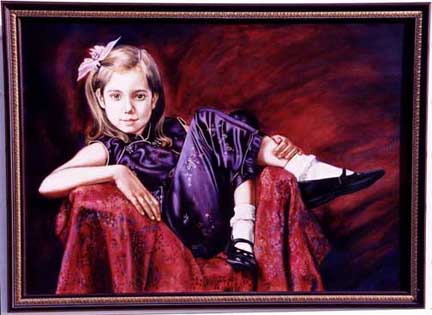 My gift to my family is a portrait of each niece
and nephew. Their Aunt Libby is not so
great at remembering birthdays etc., but this I can do!

"Nicholas Cameron"
oil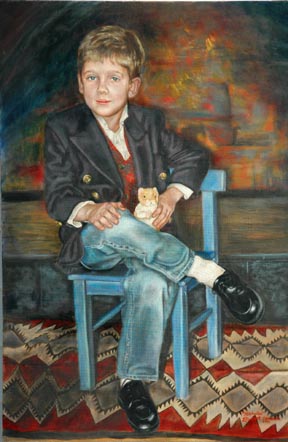 Marissa's younger brother Nicky.

"Nicky's Face..."
oil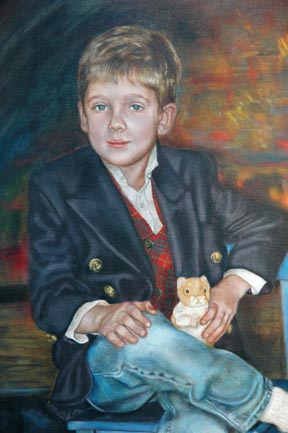 A closeup of Nicky's painting.
We had to include his dear "Chipmonkey" toy!
Yes he is proudly wearing a Cameron plaid vest.
The Navajo rug belonged to his Cameron grandparents.


"Wustum Art Museum"
watercolor mixed-media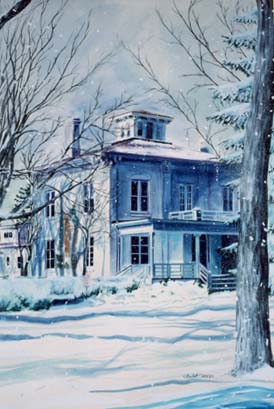 I liked the grand old building of our local art
museum. I made up the snow and the shadows.

"Where We Grew Up"
oil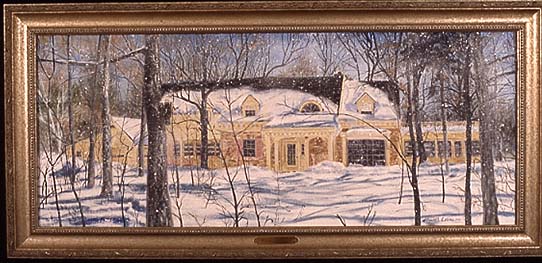 For thirty some years, this was the beloved
Cameron house in Libertyville, Illinois.

"Wind Point Lighthouse With Trees"
watercolor mixed-media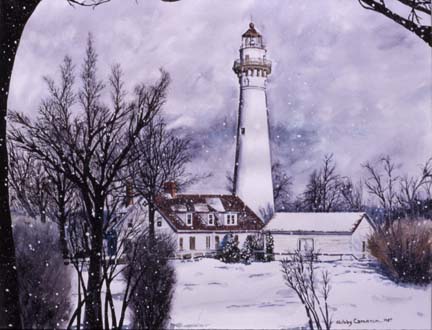 Racine, Wisconsin has this great landmark.

"You Never See It"
pastel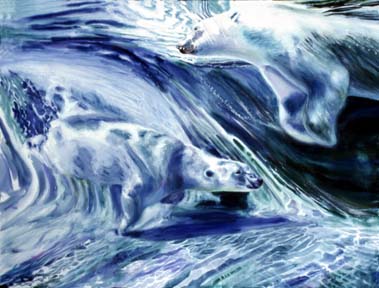 Most polar bear paintings show them on top of the ice...